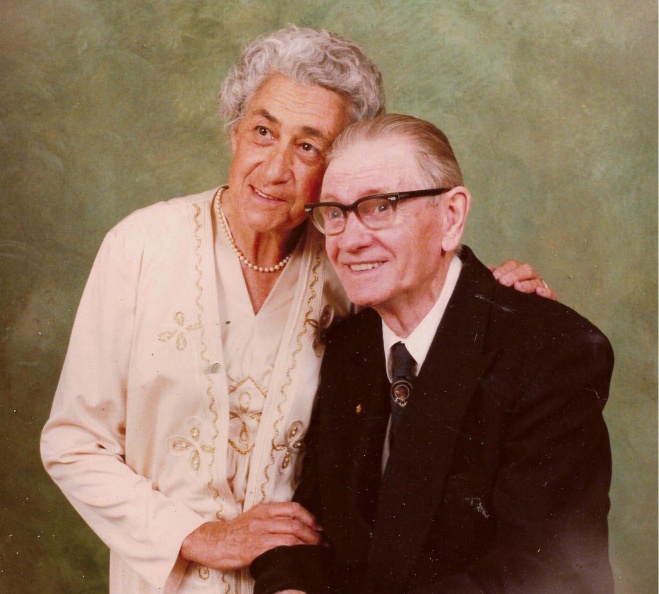 MARGARET (MAGGIE) WILL

On April 20, 1986 at the Health Sciences Centre, after a short illness, Margaret Will, aged 82 years of Winnipeg, beloved wife of Douglas Will.

Margaret was born in Grimsby, England and spent her early years in Scotland before coming to Canada in 1910 settling in Crandall, Man. where her father had a bakery.

Margaret was a life member of the Royal Scottish Country Dance Society, a life member of the Heather Belles Ladies Pipe Band. She was also a member of the Manitoba Museum of Man and Nature where she volunteered her time to do Scottish cultural demonstrations in various schools. She was a life member of the Princess Elizabeth Guild, a member of the Ladies Circle at Riverview United Church and a member of the Sons of Scotland Lord Selkirk Camp No. 205. During the 1940's, she was a member of the Mothers Y Club.

Margaret was predceased by her brother James Mair in 1981. Besides her husband Douglas, she is survived by one son Sandy and his wife Pat of Winnipeg; one brother William E. Mair and his wife Margaret of Stroud, Ont.; also two grandchildren, Blair and Glenn Will and numerous nieces and nephews.

Funeral service will be held 2:00 p.m. Wednesday, April 23 at the Chapel Lawn Funeral Home, 4000 Portage Ave., the Rev. Dr. Bruce A. Miles officiating. Interment to follow in Chapel Lawn Memorial Gardens.

In lieu of flowers should friends so desire contributions may be made to a charity of choice.

- - - - - - - - - - - - - - - - - - - - - - - - - - - - - - - - -

"Doug" Douglas Alexander Will - January 1, 1988

On Friday, January 1, 1988 at the Misericordia Hospital, Douglas Alexander Will of Winnipeg, aged 84 years.

Funeral service will be held Wednesday, January 6 at 11:00 a.m. at the First Presbyterian Church, corner of Canora and Picardy, with Rev. Dr. Bruce Miles officiating. Complete obituary to follow.